Download CTC-Pak Membership Form [ENG]


Download CTC-Pak Membership Form [URDU]
Every year, on 31 May, WHO and partners mark World No Tobacco Day (WNTD), highlighting the health and other risks associated with tobacco use, and advocating for effective policies to reduce tobacco consumption. The focus of World No Tobacco Day 2019 is "Tobacco and Lung disease." The campaign will increase awareness on the:
Link between tobacco and Lung. Diseases like, Tuberculosis and other respiratory diseases
feasible actions and measures that key audiences, including governments and the public, can take to reduce the risks to heart health posed by tobacco.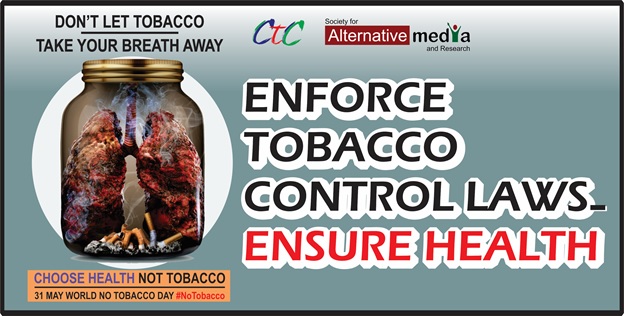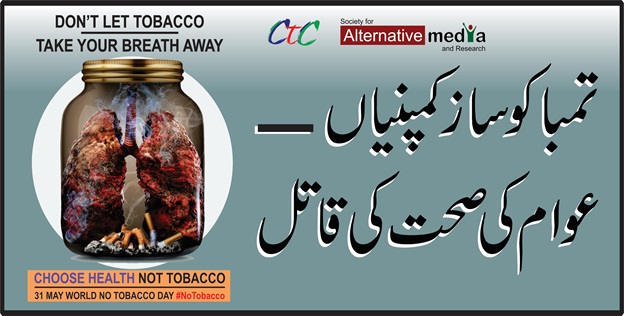 Keeping in view the theme for this year CTC-Pak has designed WNTD banners for the coalition partners which they can use during their annual WNTD activities to mark the day. Goals of the World No Tobacco Day 2018 campaign World No Tobacco Day 2018 aims to:
Highlight the links between the use of tobacco products and Lung and other Respiratory diseases.
Increase awareness within the broader public of the impact tobacco use and exposure to second-hand smoke have on Lung diseases.
Provide opportunities for the public, governments and others to make commitments to promote Lung health by protecting people from use of tobacco products.
Encourage countries to strengthen implementation of the proven MPOWER tobacco control measures contained in the WHO FCTC.
For more information, kindly contact CTC-Pak.

® 2007 Coalition for Tobacco Control in Pakistan, All Rights Reserved
WHATS ON